The Client
Jusoor was founded in 2011 with the mission of Investing in Syria's Youth for a Better Tomorrow. They are a leading global NGO in educational and entrepreneurial programmes for Syrian youth, through education, career development and global community engagement.
Key Objectives
Oxford HR worked with Jusoor in early 2021 on the search and longlist for the Director of PR, Resource Mobilisation and Partnerships.  
'We'd heard that Oxford HR are the best in the sector' 
This was an important role for the organisation, and the incoming candidate would be responsible for developing the vision and strategy of Jusoor's fundraising efforts. In particular, Jusoor's Executive Director, Grace Atkinson, felt that the role was a huge strategic support and that Jusoor's small team might struggle with the addition of a senior recruitment.
'We felt like we were in professional hands.'
Oxford HR focused our search on small and medium sized education based organisations, and some larger organisations with youth and education programmes. We presented Jusoor with a longlist of 11 candidates for the role, of which 9 were women. 
"We had much stronger candidates than if we had done the search ourselves, and found the consultant support invaluable, partly due to the notes provided by Oxford HR on each candidate.

Grace Atkinson

Executive Director, Jusoor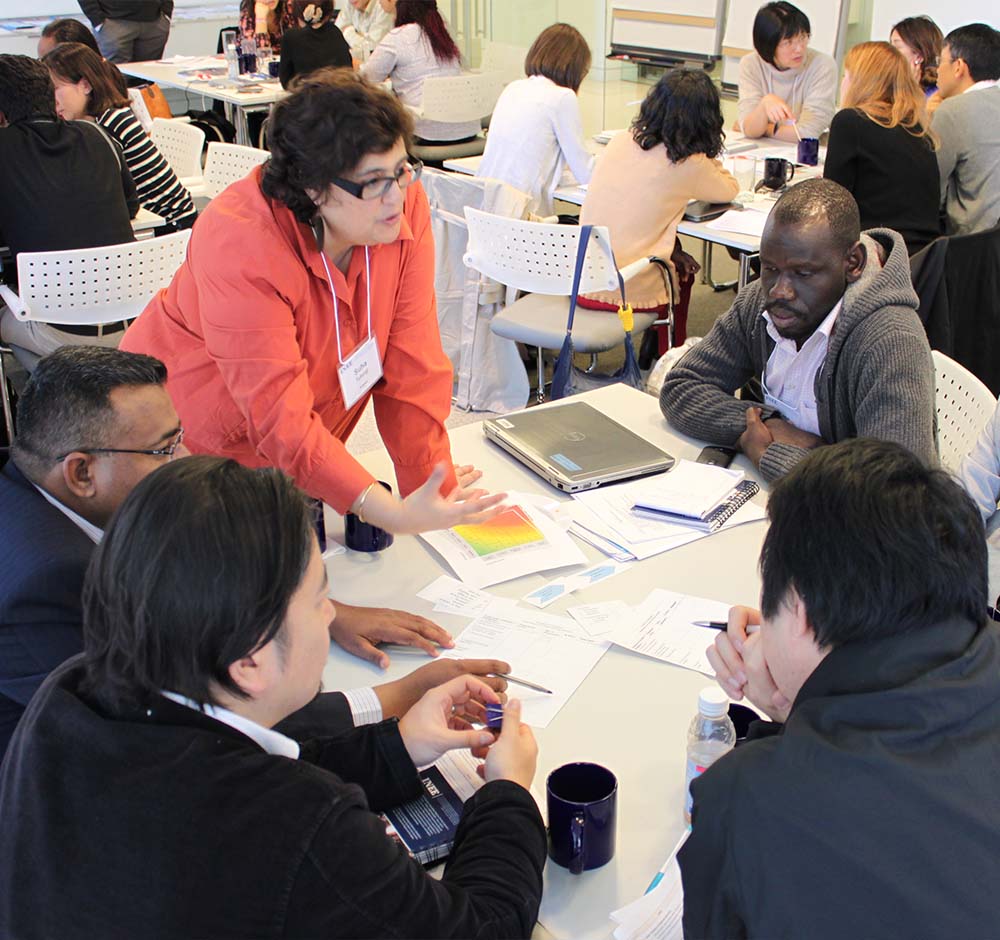 Elodie Sampere, the successful candidate, also had high praise for the Oxford HR team, saying she felt encouraged throughout the process and that she felt like we were on her side. The Jusoor team also hired two additional candidates from the Oxford HR longlist for short-term consultancy roles. 
Elodie joined from a conservation role; one of the candidates on the longlist that did not have direct experience in refugee related issues. However, Grace explains that she had a really unique skillset and very strong past experience, whilst being able to stand her ground. Elodie notes that whilst it's been a big change, she really enjoys what Jusoor is doing; it's important work and it's changing lives. 
'These children need a voice.'
Elodie explains that, to date, she has been working on cleaning up and implementing systems for Jusoor's fundraising efforts, with a goal ahead to expand the departmental team, and their fundraising target. Grace adds to this, noting that it's an exciting time at Jusoor as they are celebrating their ten year anniversary. They have their first registered school in Lebanon to add to their portfolio of education centres, with plans to open another in the next few months.  
"Oxford HR was awesome.

Elodie Sampere

Director of PR, Resource Mobilisation and Partnerships, Jusoor
"It was a real pleasure getting to know Grace, Elodie and Jusoor through this process, and the strength of the candidate field demonstrates how our search and longlist only service can add real value to smaller sized client organisations.

Dominic Bond

Lead Consultant, Oxford HR