The Client
Greenpeace is a movement of people who are passionate about defending the natural world from destruction. Their vision is a greener, healthier and more peaceful planet, one that can sustain life for generations to come.
Key Objectives
In 2021 the Board of Greenpeace UK approached Oxford HR to lead the search and appointment process for their next Executive Director. This was the second recruitment round for this critical role. It was essential that this person be open to the risk of arrest and could win the respect of the staff team. There was a strong desire for a diverse list of candidates, and it was important that staff were included in the recruitment decision making process.
Services
Executive Search
Co-Leadership appointments

Leadership & Change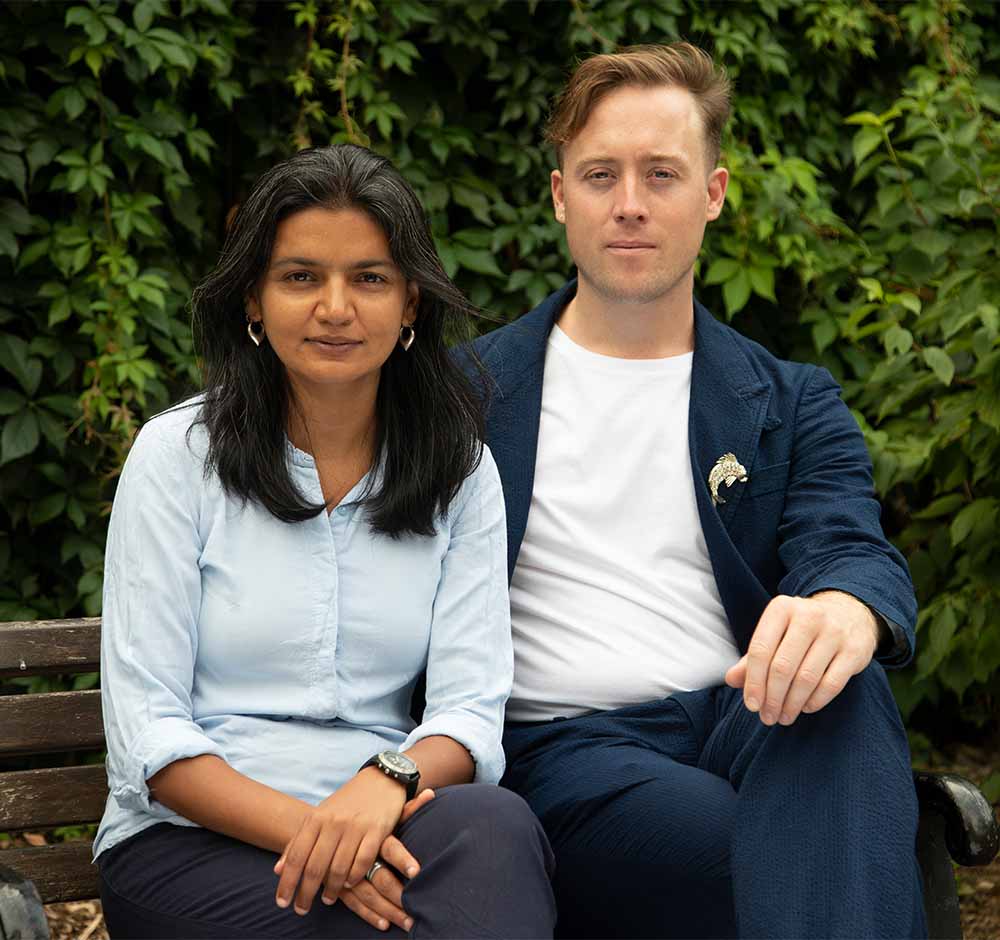 Areeba Hamid and Will McCallum were jointly appointed as Co-Executive Directors for Greenpeace UK in July 2022.
Areeba held senior roles in Greenpeace offices around the world from 2006 to 2020, campaigning on issues like marine conservation, rainforest destruction, and coal expansion.
Will was Head of Oceans for Greenpeace UK from 2015 to 2022, working on ocean sanctuaries and plastic reduction.In an article about the duo in March 2023, the Guardian stated that
'the appointment of McCallum and Hamid in August constituted many firsts for Greenpeace UK: Hamid, 39, is the first woman of colour and first migrant to lead the organisation; McCallum, at 34, is the youngest; between them they constitute its first job share.'
The co-leadership appointment process
To support the Greenpeace UK board's desire for a diversity in their leadership team, Oxford HR invited co-leadership applications from the outset.
Areeba and Will applied together. Having worked alongside one another in the past, both as colleagues and as direct report, they were confident of their ability to work together.
'I definitely know I couldn't have done this if I wasn't working with Areeba,' Will told the Charity CEO podcast.
Involving Greenpeace staff in the search for diverse candidates
From the outset, the recruitment plan was shared with both Greenpeace staff and applicants. This open communication gave candidates the opportunity to prepare for different stages of the process and address any access issues before they arise.
After 6 weeks of search and advertising, we presented a longlist of 15 candidates. Intentionally, these included candidates with varied backgrounds and aspirations for the organisation. By anonymising applications at the longlisting stage, we mitigated against bias in decision-making.
Alongside interviews with Oxford HR, each shortlisted candidate submitted a vision statement. These statements were scored by Greenpeace staff, which allowed them to input into the Board's second shortlisting decision.
Before the first panel interviews with six candidates, the panel took part in Equity, Diversity and Inclusion training with Oxford HR to set them up for success – something we recommend to all of our clients. Three candidates also took part in an activity with Greenpeace staff designed to assess how they engaged with staff.
"Oxford HR did a great job in supporting us to appoint our Co-Executive Directors to Greenpeace UK in 2022. They were smart, honest and friendly and most of all took time to understand our challenges.

Lyndall Stein

Deputy Chair on the Greenpeace UK Board
Photo credit: Greenpeace / Jack Taylor Gotch