Maria joined us in 2015 after volunteering with Amnesty International Spain. She holds an LLM in International Law, Globalisation and Development. Her master thesis focused on Cities as personalities of international law instead of states, and the duties they would carry.
This was followed by an assignment with UNDP IICPSD in Istanbul, where she worked on gender mainstreaming in skills development with case studies from India and Turkey. Maria has extensive experience in delivering search assignments with multilateral and global international globalisations such as IFAD, GCF, ActionAid, MSF, The Syria Campaign, CARE, BRAC, Action Contre La Faim, Doctors of the World, IWMI/CGIAR and ILEP. She speaks English, Spanish, Catalan and Romanian, and has lived in Mexico, Turkey, Spain, the UK and Romania.
"Oxford HR represents the world I want to live in and fight my best for: freedom, openness, care, cooperation, resilience, malleability, development and genuine being-in-the-world.
View Maria's current roles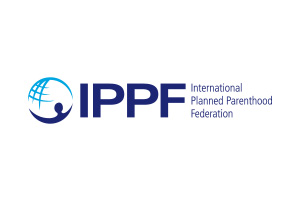 Africa, Asia, Latin America & Caribbean
Status: Open
IPPF is a global healthcare provider and a leading advocate of sexual and reproductive health and rights (SRHR) for all
Job Features
| | |
| --- | --- |
| Job Category | Health, Humanitarian, Jennifer, Livelihoods & Agriculture, Maria G, Peter |
Status: Open
We are fully committed to our work on gender and diversity, so if you're from an under-represented group we are particularly keen to hear from you.
Job Features
| | |
| --- | --- |
| Job Category | AC, Adrina, Alanna, Alisha, Amanda, Ana, Angeline, Anna, Arlene, Arni, Bob, Christel, Data, Dom, Education, Environment, Erica, Erik, Estefania, Evelyne, George, Health, Helen, Human Rights, Humanitarian, Hye, James, James S, Jennifer, Josje, Judy, Karen, Karna, Lewis, Lisanne, Livelihoods & Agriculture, Maria G, Mark W, Martine, Mayank, Mia, Michael, Michelle, Nada, Nafeesa, Neil, Nick, Nicola, Noha, Ottilia, OxHR Jobs, Peter, Prisca, Rachel, Razane, Robert, Rosa, Rose, Sobhi, Stephen, Suzie Li, Tamsin, Team, Thibaut, Toby, Trade, Yolanda, Zoe |
"On the whole I have been impressed with the quality and calibre of candidates Oxford HR have presented us with and their ability to cast a wide global trawl that wrings out candidates who may not be currently looking, giving us a more solid pool of individuals to consider. I wholeheartedly recommend their services.

Ola Fajobi

Director Global HR and Organisational Development, IRRI
"I highly recommend Oxford HR, for their ability to utilise their strong network of candidates to forge and maintain mutually beneficial relationships

Hasin Jahan

Country Director Bangladesh, Practical Action
"The most significant contribution of Oxford HR was the breadth and depth of candidates that we interviewed. This really spoke to the diversity of profiles that I felt was critical for the team success. Oxford HR was very supportive throughout the entire process from initial interviews to recruitment. They were also critical in helping us to navigate post recruitment by discussing candidates progress and recommending solutions.

Patrick Domingos-Tembwa

Director of Investment and Operations, Reall
"Oxford HR asked the right questions and listened deeply from the outset of the recruitment process grasping rapidly the type of special individuals we were looking for to complete our International Board. Their search processes were thorough and a number of truly outstanding candidates were identified. From the initial contact right through to the interview and hiring phase, we were supported by a team of friendly professionals. We would not hesitate working with Oxford HR again.

Kay Richiger

Manager Governance, International Board and Council
"What was most impressive was their laser-beam like ability to scan the market to quickly come up with a set of individuals for final interview.

Nick Hepworth

Director, Water Witness International