Erica joined Oxford HR in 2019 after working with non-profit organizations to provide legal and humanitarian support to asylum seekers and victims of conflict. She is specialized in human rights and international law, with practical experience in project design, management and coordination. She values participatory approaches to development, working to empower people to access their rights and achieve sustainable change in their own communities.
Erica has worked with international, multi-lateral and grassroots organisations including WWF, Generations for Peace, the African Development Bank, the Ethical Tea Partnership and Green Climate Fund.
Erica holds an LL.M. in International Human Rights Law and has lived and worked on five continents. She has working knowledge of Spanish, French and Italian and is currently learning Swahili and Norwegian.
"Everything we do at Oxford HR is aimed toward empowering purpose-led organisations and people to achieve more responsible, impactful work globally. I love working with a team that represents so many geographies, perspectives and experiences, with expertise across sectors including development, human rights, HR and environment.
View Erica's current roles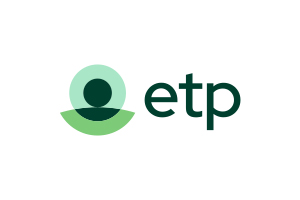 Status: Open
The Head of Programmes strengthens and optimizes the programme pillar of ETP's strategy, contributing to ETP's organisational goals.
Job Features
| | |
| --- | --- |
| Job Category | Erica, Livelihoods & Agriculture, Rosa |
| Location | London, UK (hybrid, minimum 3 days per week at the office) |
| Salary | 60-70,000 £ |
| Contract Type | Permanent |
| Closing Date | Early applications are strongly encouraged! We will be reviewing applications on a rolling basis. |
Status: Open
We are fully committed to our work on gender and diversity, so if you're from an under-represented group we are particularly keen to hear from you.
Job Features
| | |
| --- | --- |
| Job Category | AC, Adrina, Alanna, Alisha, Amanda, Ana, Angeline, Anna, Arlene, Arni, Bob, Christel, Data, Dom, Education, Environment, Erica, Erik, Estefania, Evelyne, George, Health, Helen, Human Rights, Humanitarian, Hye, James, James S, Jennifer, Josje, Judy, Karen, Karna, Lewis, Lisanne, Livelihoods & Agriculture, Maria G, Mark W, Martine, Mayank, Mia, Michael, Michelle, Nada, Nafeesa, Neil, Nick, Nicola, Noha, Ottilia, OxHR Jobs, Peter, Prisca, Rachel, Razane, Robert, Rosa, Rose, Sobhi, Stephen, Suzie Li, Tamsin, Team, Thibaut, Toby, Trade, Yolanda, Zoe |
Erica's recent placements include:
"

John Ellerman Foundation

Head of Research & Impact
"

Chemonics International

Pricing and Commercial Director
"

Manufacture2030

Head of Partnerships FMCG
"I can talk with Yolanda – it doesn't feel like an interview – it's sharing my experiences, what I could bring and what HIVOS could bring to me. They (Oxford HR) were very accommodating in terms of time differences as I was in Africa at the time and gave me very clear timelines. I felt we were on the same page in terms of core values.

Claudia Surjadjaja

Trustee to Supervisory Council, Hivos
"Oxford HR did an absolutely fantastic service for us when helping us with the search for the Head of Policy and Advocacy. We really needed their expertise and passion, and the added help with the dual location recruitment.

Orchid Project