Rosa is a Spanish national currently based in Northern Spain. She holds a Bachelor's degree in Philosophy and Education Sciences from the University of Valencia (Spain) and an Erasmus Mundus Master's degree in Women's and Gender Studies (GEMMA programme) from the University of Oviedo (Spain) and the University of Łódź (Poland). Her passion for social justice and research drove her to pursue doctoral studies in Sociology and Gender Studies at Dublin City University in the Republic of Ireland.
As part of her career as an academic researcher, Rosa has published scientific articles dealing with gender issues, human rights, ethics and machine learning and has participated in conferences in Ireland, England and Spain. As a lecturer at DCU, she was committed to raising awareness on social issues (e.g. gender inequality, racism, poverty, climate change, and the current energy crisis) among her students.
She has participated in a number of volunteering activities related to disaster and humanitarian relief, support for women at risk of social exclusion, health and animal welfare.
Having always wanted to work in a purpose-led organisation, Rosa joined Oxford HR in October 2022 as a researcher. She has worked on assignments with clients such as Panzi Foundation, African Wildlife Foundation, Proforest, Greenpeace, Enduring Earth, Conflict Dynamics International and EDI Global to recruit for senior-level roles based in Africa, America, and Europe.
She has lived in Chile, Ireland, Italy, Poland, and Spain, and she speaks English, Italian, Catalan and Spanish.
View Rosa's current roles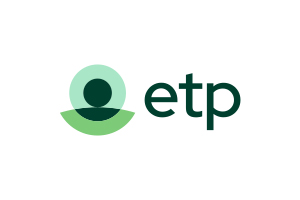 Status: Open
The Head of Programmes strengthens and optimizes the programme pillar of ETP's strategy, contributing to ETP's organisational goals.
Job Features
| | |
| --- | --- |
| Job Category | Erica, Livelihoods & Agriculture, Rosa |
| Location | London, UK (hybrid, minimum 3 days per week at the office) |
| Salary | 60-70,000 £ |
| Contract Type | Permanent |
| Closing Date | Early applications are strongly encouraged! We will be reviewing applications on a rolling basis. |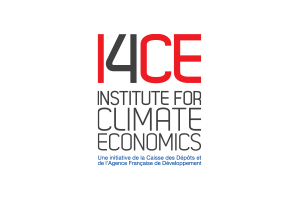 Status: Open
Within a team of motivated researchers working to advance climate policies, the Director will lead the Strategic Engagement and Outreach team of the Institute and ensure the best possible promotion of
Job Features
| | |
| --- | --- |
| Job Category | Environment, Martine, Rosa |
| Location | Paris (for approx. 50 days per year), Brussels, Europe (with easy access to Paris and Brussels) |
| Salary | The salary and additional compensation at I4CE are in line with the level of remuneration in the think tank community. The salary will be proportional to the level of experience and based on I4CE's salary grid. |
| Contract Type | Permanent |
| Closing Date | 3 December 2023 |
Status: Open
We are fully committed to our work on gender and diversity, so if you're from an under-represented group we are particularly keen to hear from you.
Job Features
| | |
| --- | --- |
| Job Category | AC, Adrina, Alanna, Alisha, Amanda, Ana, Angeline, Anna, Arlene, Arni, Bob, Christel, Data, Dom, Education, Environment, Erica, Erik, Estefania, Evelyne, George, Health, Helen, Human Rights, Humanitarian, Hye, James, James S, Jennifer, Josje, Judy, Karen, Karna, Lewis, Lisanne, Livelihoods & Agriculture, Maria G, Mark W, Martine, Mayank, Mia, Michael, Michelle, Nada, Nafeesa, Neil, Nick, Nicola, Noha, Ottilia, OxHR Jobs, Peter, Prisca, Rachel, Razane, Robert, Rosa, Rose, Sobhi, Stephen, Suzie Li, Tamsin, Team, Thibaut, Toby, Trade, Yolanda, Zoe |
"On the whole I have been impressed with the quality and calibre of candidates Oxford HR have presented us with and their ability to cast a wide global trawl that wrings out candidates who may not be currently looking, giving us a more solid pool of individuals to consider. I wholeheartedly recommend their services.

Ola Fajobi

Director Global HR and Organisational Development, IRRI
"I highly recommend Oxford HR, for their ability to utilise their strong network of candidates to forge and maintain mutually beneficial relationships

Hasin Jahan

Country Director Bangladesh, Practical Action
"The most significant contribution of Oxford HR was the breadth and depth of candidates that we interviewed. This really spoke to the diversity of profiles that I felt was critical for the team success. Oxford HR was very supportive throughout the entire process from initial interviews to recruitment. They were also critical in helping us to navigate post recruitment by discussing candidates progress and recommending solutions.

Patrick Domingos-Tembwa

Director of Investment and Operations, Reall
"Oxford HR asked the right questions and listened deeply from the outset of the recruitment process grasping rapidly the type of special individuals we were looking for to complete our International Board. Their search processes were thorough and a number of truly outstanding candidates were identified. From the initial contact right through to the interview and hiring phase, we were supported by a team of friendly professionals. We would not hesitate working with Oxford HR again.

Kay Richiger

Manager Governance, International Board and Council
"What was most impressive was their laser-beam like ability to scan the market to quickly come up with a set of individuals for final interview.

Nick Hepworth

Director, Water Witness International