Nic joined Oxford HR in 2023, after working in the not-for-profit sector for over 20 years, and brings to the company extensive experience in Charity Management, Leadership, PR/Comms, Corporate and Community Fundraising.
In her career, Nic achieved the highest accolade in the industry 'Fundraiser of the Year' by the IOF, for her Leadership, Strategy, Vision and Growth. She has worked with a wide variety of charities in the sector, both large and small, including BBC Children in Need, Cancer Research UK, Crisis, CLIC Sargent Cancer Care, as well as heading up fundraising for smaller charities such as INAS – a global paralympic charity supporting athletes with intellectual disabilities across the world. During her time at The Prince's Trust, she won an award from her late majesty for her dedication and landmark achievements for the charity and their youth volunteering / personal development scheme.
Nic has a solution driven, collaborative approach with an aptitude to influence, motivate and nurture. Having worked with multi-million pound companies on campaigns and partnerships, and managed large teams, she is extremely passionate about helping clients to recruit high quality leaders and staff, who will have impact, make a difference and be the perfect fit for the team.
Nic is a mother with a young family and lives in Oxford. She is passionate about experiencing other cultures and helping to make a difference across the globe, having travelled around the world three times, volunteering in schools in African and South American communities. She is also a qualified secondary school teacher and started her career within the education sector.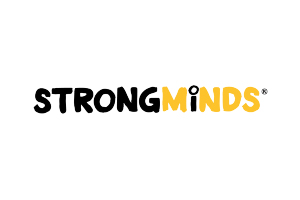 Status: Open
The Relationships (Philanthropy) Manager will identify, cultivate, solicit, and steward EU based donors in support of the mission, vision, and goals of StrongMinds.
Job Features
| | |
| --- | --- |
| Job Category | Health, Nicola |
| Location | Remote - UK |
| Salary | USD $75,000–$85,000 (GBP £58,972.50–£66,835.50) |
| Contract Type | Permanent |
| Closing Date | 11 December 2023 |
Status: Open
We are fully committed to our work on gender and diversity, so if you're from an under-represented group we are particularly keen to hear from you.
Job Features
| | |
| --- | --- |
| Job Category | AC, Adrina, Alanna, Alisha, Amanda, Ana, Angeline, Anna, Arlene, Arni, Bob, Christel, Data, Dom, Education, Environment, Erica, Erik, Estefania, Evelyne, George, Health, Helen, Human Rights, Humanitarian, Hye, James, James S, Jennifer, Josje, Judy, Karen, Karna, Lewis, Lisanne, Livelihoods & Agriculture, Maria G, Mark W, Martine, Mayank, Mia, Michael, Michelle, Nada, Nafeesa, Neil, Nick, Nicola, Noha, Ottilia, OxHR Jobs, Peter, Prisca, Rachel, Razane, Robert, Rosa, Rose, Sobhi, Stephen, Suzie Li, Tamsin, Team, Thibaut, Toby, Trade, Yolanda, Zoe |
Nic's recent placements include:
"

Global Canopy

Director of Education & Learning
"

The Power of Nutrition

Interim CEO
"

RSPB England

3 x Advisory Committee Members
"We have worked with Oxford HR a number of times. The relationship has grown into a full understanding of our organisational culture, leading to some very successful appointments. We can but recommend Oxford HR as it is a pleasure to collaborate with such a professional team.

Kay Richiger

Manager Governance, International Board and Council, WWF International
"It's lovely to have someone where it's clear they know their job so well. There's a sense of calm and assurance, and it's very warm. It's definitely what you want when you're paying for a service. Without a shadow of a doubt, we would definitely use Oxford HR again.

Fiona Grieg

Chief Executive Officer, Link Education
"Oxford HR have partnered with us four times to support with recruitment for senior and unique roles. On each occasion, I have found their approach to be professional and thorough, taking the time to understand our needs and tailoring the recruitment process, resulting in us finding excellent candidates.

Zuzka Majcova

HR Manager, Global Canopy
" I have never worked with recruiters before but have done a lot of recruitment and this experience has been like working out the difference between cooking my own dinner at home and going out to a lovely restaurant – it's all still food but the quality and experience is totally different!

Kate Simpson

Managing Director, Wasafiri
"The most significant contribution of Oxford HR was the breadth and depth of candidates that we interviewed. This really spoke to the diversity of profiles that I felt was critical for the team success. Oxford HR was very supportive throughout the entire process from initial interviews to recruitment. They were also critical in helping us to navigate post recruitment by discussing candidates progress and recommending solutions.

Patrick Domingos-Tembwa

Director of Investment and Operations, Reall