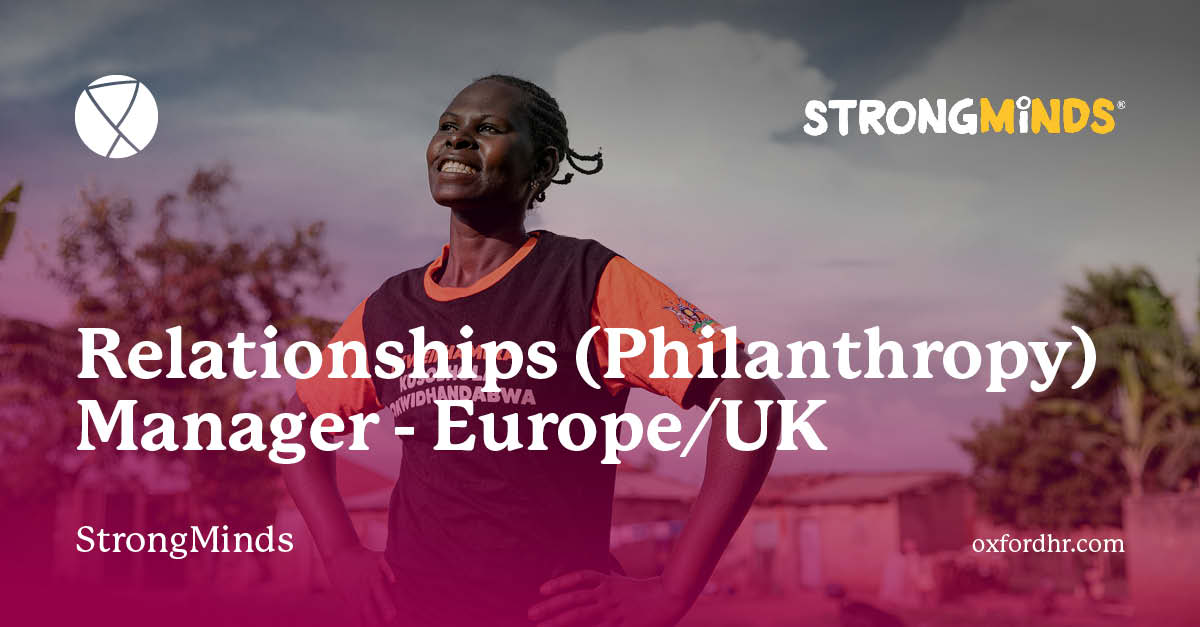 About StrongMinds
StrongMinds (www.strongminds.org) is a dynamic and fast growing 501(c)(3) social enterprise that treats depression among women of all ages in Africa, where access to mental health treatment is extremely limited.
We treat depression in low-income women and adolescents by providing group interpersonal therapy (IPT-G), delivered by lay community health workers. StrongMinds is the only organisation scaling a cost-effective solution to the depression epidemic in Africa.
We are the only organisation scaling a solution to depression in Africa with a potential to serve millions in the next ten years and to expand to other geographical regions.
The Role
The Relationships (Philanthropy) Manager – Europe/ UK will play a key role in growing revenue from individuals, family foundations, and institutional foundations based in the UK and Europe. The ideal candidate will serve as a generalist, equipped to build and manage relationships with individuals, while also managing current, emerging, and new foundation grants, including drafting grants and reports, and responding to funder questions. With support from the Development Team, the Relationships (Philanthropy) Manager – Europe/UK will identify, cultivate, solicit, and steward EU & UK based donors in support of the mission, vision, and goals of StrongMinds.
Person Specification
Excellent understanding of complex relationship-based fundraising from high-net worth individuals and / or foundations and grant-making organisations. Particularly within the mental health, general health, African or International Development areas.
A successful track record of securing 5 & 6 figure level gifts.
Experience managing pipeline of donors, and moving donors through the donor cultivation cycle.
Experience making direct asks for major gifts.
Experience finding and securing foundation gifts, including experience writing proposals and reports.
Ability to think creatively and boldly regarding strategies to identify and retain supporters.
A self-sufficient, self-directed individual who is comfortable taking initiative.
A persuasive and relatable communication style, in person and in writing
Ability to work independently, as well as collaboratively across departments, cultures, languages, and time zones.
Excellent attention to detail, prioritisation, and organisation skills.
Ability to manage multiple projects simultaneously and produce high-quality work in a deadline-driven environment.
Qualifications
Bachelors degree required.
5–7 years' experience in Philanthropy, including individual donors, trusts and foundations.
Strong research, writing, and editing skills.
English language fluency.
Job Features
| | |
| --- | --- |
| Job Category | Health, Nicola |
| Location | Remote - UK |
| Salary | USD $75,000–$85,000 (GBP £58,972.50–£66,835.50) |
| Contract Type | Permanent |
| Closing Date | 11 December 2023 |
Apply
Interested in this role? Download the appointment brief below for more information and then come back to this page to apply.
By applying with us, you agree to Oxford HR's Privacy Policy.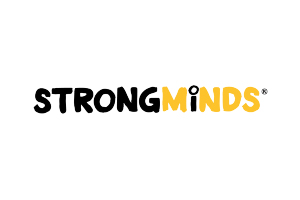 Job Features
| | |
| --- | --- |
| Job Category | Health, Nicola |
| Location | Remote - UK |
| Salary | USD $75,000–$85,000 (GBP £58,972.50–£66,835.50) |
| Contract Type | Permanent |
| Closing Date | 11 December 2023 |