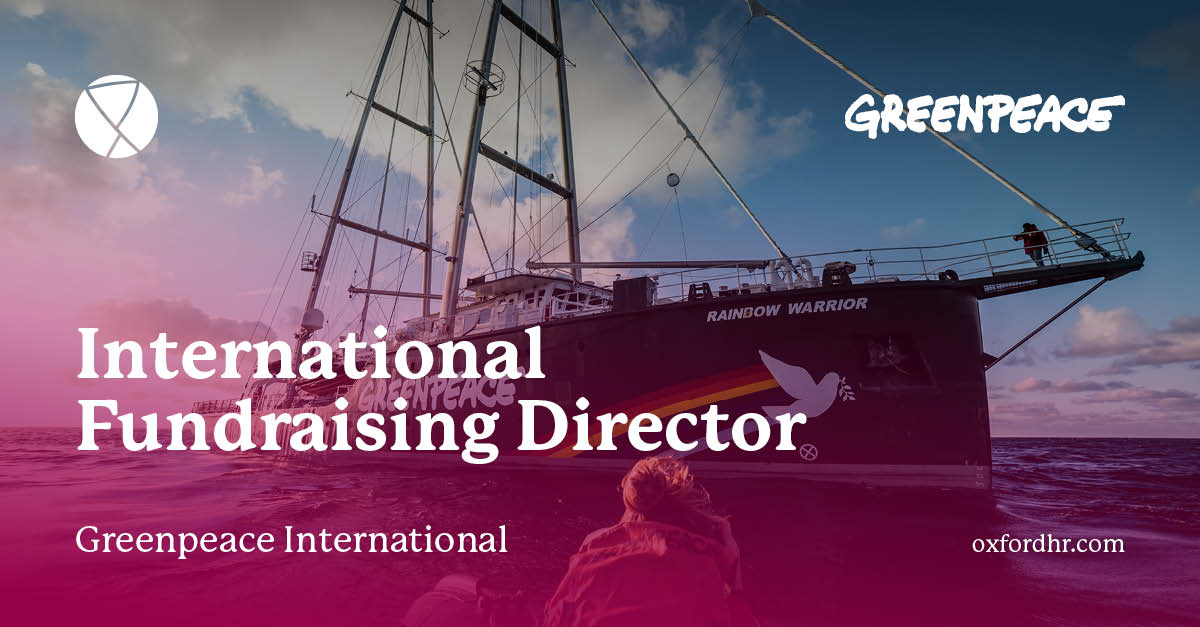 About Greenpeace International
Greenpeace is an independent global campaigning network, which uses peaceful, creative confrontation to expose global environmental problems, and develop solutions for a green and peaceful future. Our vision is for a greener, fairer, safer planet; one that can sustain life for generations to come. We cannot build this future alone, but we can build it together. If you are passionate about defending our natural world and creating positive change, then we want to hear from you. The heart of Greenpeace has always been its people. Whether you are working in Campaigns, Communications, Engagement, Logistics, Fundraising, Legal, IT/Data, Finance, People & Culture, or Equity, Diversity and Inclusion, we all have an important role to play. Greenpeace exists because this fragile earth deserves a voice. It needs solutions. It needs change. It needs action. It needs you. 
Our Mission 
Our goal is to ensure the ability of the earth to nurture life in all its diversity. That means we want to:  
Protect biodiversity in all its forms.

 

Prevent pollution and abuse of the earth's ocean, land, air and freshwater.

 

End all nuclear threats.

 

Promote peace, global disarmament and non-violence.

 
Read more about working for Greenpeace here. 
The Role
The International Fundraising Department within GPI ensures a strengthened focus on our income-related challenges at the global level, and in partnership with NROs. The new department will manage potential global fundraising sources more effectively, contribute to and coordinate our global marketing work, provide strategic clarity of focus for fundraising specialists at GPI, and provide senior strategic guidance and leadership to the whole network.
The purpose of the job is to:
Drive the further development and implementation of an impactful Global Fundraising Strategy supporting the objectives of Greenpeace's long-term Framework.
Ensure that all staff members of the International Fundraising Department contribute in the most effective way to the development and delivery of impactful Global Fundraising strategies.
Ensure that all resources managed by the International Fundraising Department (financial resources, expertise, people) support in the most effective way the development and delivery of impactful Global Fundraising strategies.
Ensure the International Fundraising Department provides guidance to income (or impact) critical National and Regional Organisations (NROs) to support the development and implementation of strategic fundraising plans in alignment with global strategy and the International Development Department, and other relevant GPI stakeholders.
Create and maintain strategic alignment between Greenpeace International's (GPI) Fundraising Department, and all NROs in the global Greenpeace network to develop and deliver impactful Global Fundraising strategies and programmes, with a focus on income and impact critical regions.
Ensure strategic alignment with other departments across Greenpeace International (specifically Tech, Devo and Programme).
The International Fundraising Director (IFRD) reports directly to the International Executive Director, and the IFRD is a member of Greenpeace International's Strategy & Management Team (SMT).
Person Specification
Exceptional strategic, influencing, negotiation, communication and facilitation skills.
Experience with collaborative management.
Experience with bringing together people with a wide diversity of views.
Experience in developing and delivering cross-functional strategies.
Experience in operating strategically in fast changing environments.
Qualifications
Strategic thinking and an ability to translate strategy into organisational output;
Significant (10 years +) experience in a senior strategic fundraising role, of which a minimum 5 years at Director or equivalent level.
Track record of leading the design and implementation of impactful fundraising strategies at a global scale.
Track record of delivering ambitious public/supporter engagement strategies, and a deep understanding of multiple engagement techniques.
Track record of contributing to successful change management processes.
Significant experience of systemic and strategic thinking.
Significant experience of designing and working with JEDIS principles.
Significant experience in communicating complex concepts in a simple and empowering manner; both written and verbal.
Significant experience working in multicultural environments with staff, across different geographies and timezones.
Job Features
| | |
| --- | --- |
| Job Category | Environment, Hye, Mia |
| Location | The successful candidate may be based in a country where one of the independent National/Regional Greenpeace organisations (NROs) is located. |
| Salary | Competitive |
| Contract Type | Permanent |
| Closing Date | 20th December 2023 |
Apply
Interested in this role? Download the appointment brief below for more information and then come back to this page to apply.
Please carefully read the instructions (how to apply) for preparation of the cover letter in the appointment brief. You will have to answer 4 key criteria questions besides outlining your overall motivation to apply and suitability for the position.
By applying with us, you agree to Oxford HR's Privacy Policy.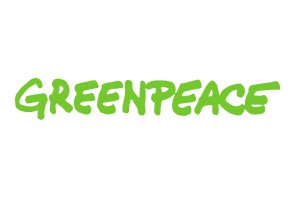 Job Features
| | |
| --- | --- |
| Job Category | Environment, Hye, Mia |
| Location | The successful candidate may be based in a country where one of the independent National/Regional Greenpeace organisations (NROs) is located. |
| Salary | Competitive |
| Contract Type | Permanent |
| Closing Date | 20th December 2023 |