About Greenpeace
Greenpeace is an independent global campaigning network, which uses peaceful, creative confrontation to expose global environmental problems, and develop solutions for a green and peaceful future. Our vision is for a greener, fairer, safer planet; one that can sustain life for generations to come. We cannot build this future alone, but we can build it together. If you are passionate about defending our natural world and creating positive change, then we want to hear from you. The heart of Greenpeace has always been its people. Whether you are working in Campaigns, Communications, Engagement, Logistics, Fundraising, Legal, IT/Data, Finance, People & Culture, or Equity, Diversity and Inclusion, we all have an important role to play. Greenpeace exists because this fragile earth deserves a voice. It needs solutions. It needs change. It needs action. It needs you. 
Our Mission 
Our goal is to ensure the ability of the earth to nurture life in all its diversity. That means we want to:  
Protect biodiversity in all its forms.

 

Prevent pollution and abuse of the earth's ocean, land, air and freshwater.

 

End all nuclear threats.

 

Promote peace, global disarmament and non-violence.

 
Read more about working for Greenpeace here. 
The Role
The International Executive Director (IED) is an inspiring and visionary leader for the Greenpeace network and its 100 million supporters and grassroots allies who work throughout the world to sustain the planet and people.
They provide leadership, ensure coherence and strategic alignment, and build the capacity of the Greenpeace global network. All the while ensuring strategic guidelines approved by the Greenpeace International Board are maintained, in order to protect our planetary boundaries while confronting unjust power structures and challenging mindsets.
The IED leads Greenpeace International's (GPI's) Strategic Management Team (SMT), composed of the Directors who manage the GPI programmes and operations.
For support in leading the global Greenpeace network, the IED convenes the advisory Global Leadership Team consisting of seven Executive Directors chosen annually from the 26 national/ regional organisations (NROs).
Major Functions
Provides vision and strategic leadership for the achievement of the global mission and objectives of the Greenpeace network.
Leads and supervises Greenpeace International Operations.
Acts as an International Chief Spokesperson and Ambassador with world leaders and relevant international stakeholders in alignment with the Programme Director and other Executive Directors in the National/Regional Organisations (NROs).
Champions and inspires Greenpeace's iconic campaigns, Non-Violent Direct Action (NVDA) initiatives and programmes to achieve high levels of ambition across the globe through empowering others to be their best selves.
Ensures key liaison, leadership, alignment and coordination with Greenpeace's National/Regional Organisations (NROs).
Reports to the Greenpeace International Board.
Assists with high level fundraising activities.
Ignites, empowers and unleashes the imagination and disruption in Non-Violent Direct Action (NVDA) and alternative ways of campaigning and engagement of the movement.
Personal Attributes
Strong emotional intelligence and people skills.
A decisive 'can do' attitude combined with excellent consultative and listening skills.
Demonstrating courage and assertiveness as well as empathy and humility, able to be both consultative and decisive.
Personal commitment to social and environmental justice.
Integrity, transparency and respect.
Passion for Greenpeace's mission and determination.
Activist and campaigner spirit.
Skills and Experience
Understanding of global environmental issues and international politics, with an unwavering commitment to sustainability and to Greenpeace's climate and environmental justice approach.
Proven ability to rally different internal and external stakeholders around an inspiring vision.
Demonstrated systems thinking with strategic and horizon scanning skills.
Authentic and charismatic personality with the eloquence to deliver challenging but inspiring messages at a world leadership level.
A strong understanding of different campaigning approaches to influence change, including rallying forms of action such as community organising.
Strong commitment to Non-Violent Direct Action (NVDA).
Evidenced ability to influence externally through vision, political skill and networking.
Empowering leadership style, with evidenced ability to lead a complex organisation and international network alongside experience of bringing different stakeholders on a change journey.
Demonstrated experience in all aspects of governance and accountability and familiarity with legal and compliance matters.
Experience of fostering effective programme delivery, building support and working with allies, especially in the Global South.
Demonstrated experience of creating an empowering and positive work culture, strong on values and truly embracing all forms of diversity.
Demonstrated experience of thriving in multi-cultural and diverse contexts.
A strong understanding and demonstrated practice of intersectionality and decolonisation and therefore a champion of Greenpeace's values and commitments to Justice, Equity, Diversity, Inclusion and Safety (JEDIS).
Positive attitude towards digital and technology.
Financial literacy at top management level.
Fluent in English, oral and written, good knowledge of other languages is an asset.
Job Features
| | |
| --- | --- |
| Job Category | Environment, Human Rights, Humanitarian, Martine, Nafeesa, Rosa, Zoe |
| Location | Preferred location Amsterdam, The Netherlands |
| Salary | Competitive |
| Closing Date | 2 June 2023 |
Apply
Interested in this role? Download the appointment brief below for more information and then come back to this page to apply.
By applying with us, you agree to Oxford HR's Privacy Policy.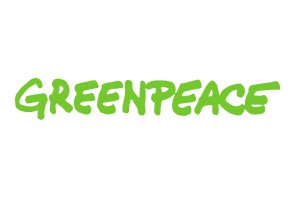 Job Features
| | |
| --- | --- |
| Job Category | Environment, Human Rights, Humanitarian, Martine, Nafeesa, Rosa, Zoe |
| Location | Preferred location Amsterdam, The Netherlands |
| Salary | Competitive |
| Closing Date | 2 June 2023 |