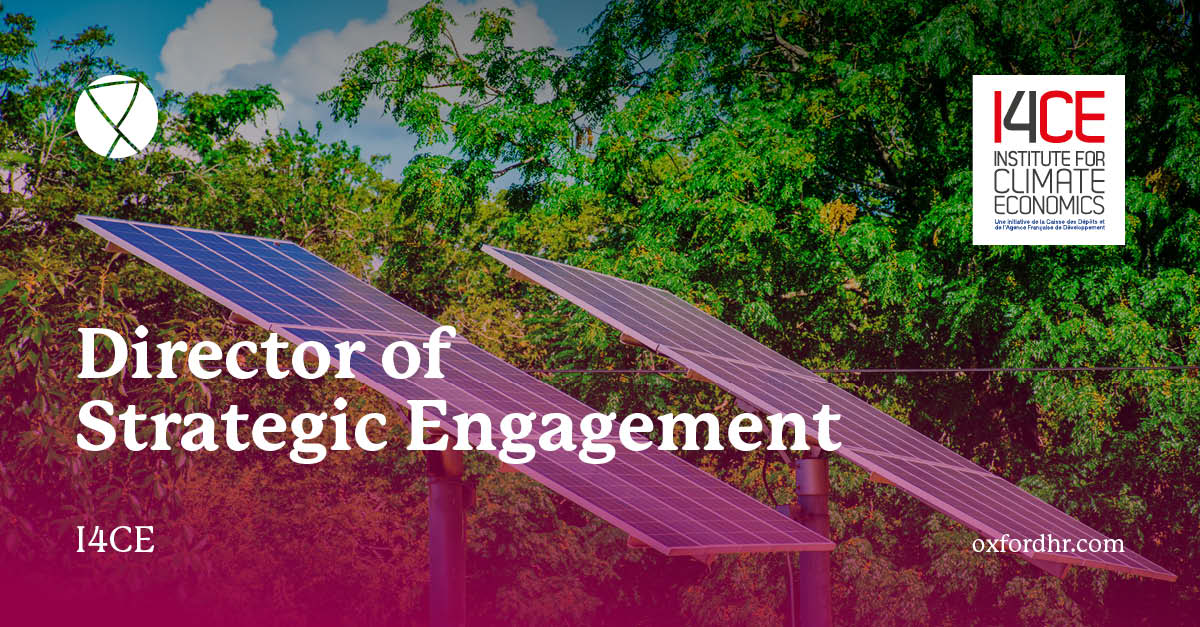 About Institute for Climate Economics
The Institute for Climate Economics (I4CE) is a non-profit research institute that contributes through its analyses to the debate on public policies for mitigation and adaptation to climate change. 
We promote effective, efficient, and fair policies. Our 40 experts collaborate with governments, local authorities, the European Union, international financial institutions, civil society organizations, and the media. Our work covers three transitions – energy, agriculture, and forests – and six economic challenges: investment, public financing, development financing, financial regulation, carbon pricing, and carbon certification. 
For more information on I4CE: Activity Report 2023: The risk of Polarisation. 
The Role
Within a team of motivated researchers working to advance climate policies, the Director will lead the Strategic Engagement and Outreach team of the Institute and ensure the best possible promotion of I4CE's expertise among decision-makers and our target audiences.  They will develop the Institute's capacity for engagement at the European and international levels, in order to support the Institute's development at these scales.
Responsibilities:
Leading the Strategic Engagement and Outreach team. In addition to the director, this team currently consists of 3.5 full-time equivalents and includes expertise in institutional relations, press relations, digital communication, and events.

 

Developing the Institute's capacity for strategic engagement in the European Union and relevant international fora, in conjunction with programme directors and researchers. This requires developing high-level political and press networks at these levels.

 

Continuously determining and adapting I4CE's Strategic Engagement strategy (target audience, prioritization and new outreach tools, allocation of internal resources, reporting to the I4CE Board).

 

Ensuring that, on each of its working themes and particularly at the European and international levels, I4CE has a clear impact strategy (expected impact on public policies, stakeholders and target audiences, key moments of positioning and strategic engagement) that is regularly adapted.

 

Defining the schedule of I4CE's key outreach for the year, and adapting it according to the political agenda and I4CE's expertise production calendar. Carefully monitoring relevant European and international political agendas for I4CE.

 

Supporting the CEO of I4CE and his deputy in reaching out new funders at the EU and international scales.

 

Defining, with the relevant researchers, the plan for each publication (target audience, production of content adapted to the intended readers, choice of outreach tools – institutional relations, press, events, etc. – and allocated resources) and implementing this plan with the researchers.

 
Person Specification
A strong motivation to help I4CE grow and be proactive.

 

A European or international network of high-level climate decision-makers, or at least experience in developing a network of decision-makers.

 

The ability to work with researchers, understand their research topics, and listen to their daily issues.

Excellent ability to quickly acquire new skills.

 

Excellent command of English, both written and spoken; professional French is a welcome plus.
Qualifications
A very good understanding of the political decision-making processes on climate change, at least at the European level and in international fora.

 

Solid experience in political influence strategy and its implementation.

 

Good knowledge of climate and economy intersecting topics.

Excellent management and decision-making skills.

 

Strong editorial skills (angling a text, quality and adaptation to the target audiences).

 
Job Features
| | |
| --- | --- |
| Job Category | Environment, Martine, Rosa |
| Location | Paris (for approx. 50 days per year), Brussels, Europe (with easy access to Paris and Brussels) |
| Salary | The salary and additional compensation at I4CE are in line with the level of remuneration in the think tank community. The salary will be proportional to the level of experience and based on I4CE's salary grid. |
| Contract Type | Permanent |
| Closing Date | 3 December 2023 |
Apply
Interested in this role? Download the appointment brief below for more information and then come back to this page to apply.
By applying with us, you agree to Oxford HR's Privacy Policy.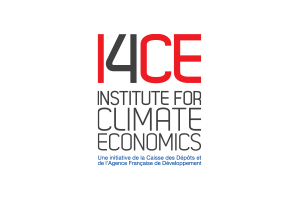 Job Features
| | |
| --- | --- |
| Job Category | Environment, Martine, Rosa |
| Location | Paris (for approx. 50 days per year), Brussels, Europe (with easy access to Paris and Brussels) |
| Salary | The salary and additional compensation at I4CE are in line with the level of remuneration in the think tank community. The salary will be proportional to the level of experience and based on I4CE's salary grid. |
| Contract Type | Permanent |
| Closing Date | 3 December 2023 |