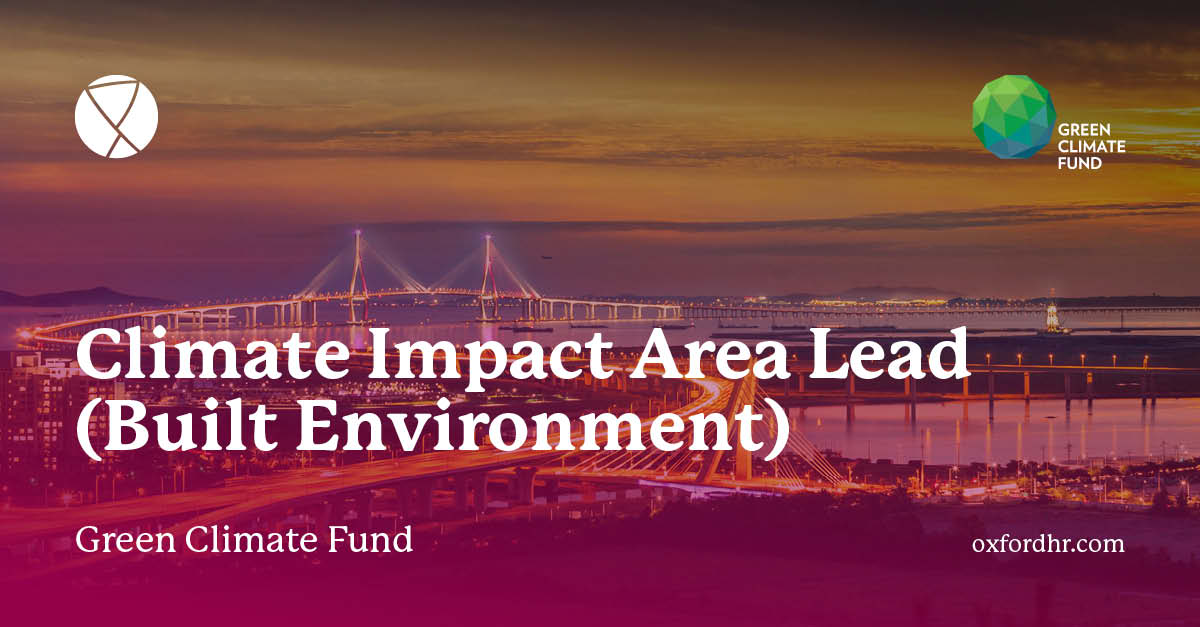 About Green Climate Fund
The mission of the Green Climate Fund is to assist developing countries to respond to climate change while bringing prosperity to their people.
Established in 2010, the GCF invests in transformational climate projects in the developing world. The Fund makes an ambitious contribution to global climate action and channels significant financial resources into developing countries to help build low-emission and climate-resilient societies. It is country-driven and undertakes actions that reflect the circumstances of each country concerned and its national aspirations. The GCF is a key enabler of the 2015 Paris Agreement on Climate Change.
Since its establishment, the GCF has approved 190 projects and has committed USD 10 billion in climate finance. In addition, it has built up an extensive program to support developing countries to identify their needs, in particular, those who are most vulnerable to climate change impacts.
The GCF's diverse workforce is advancing its mission from its headquarters in South Korea. Our talented staff makes unique contributions to the Fund, enriching the institution through their combined expertise and professional commitment.
The Role
Position Objective
The Climate Impact Area Lead (Built Environment) will lead a group of senior sector specialists, investment specialists and projects officers in developing a robust pipeline of public sector projects related to cities, buildings and urban systems that will enable GCF to achieve its mission of paradigm shift in developing countries for low emissions, climate resilient development. The incumbent will provide market insights, commercial guidance, and management leadership to the individuals in the team to bring innovative proposals to the GCF Board. S/he will bring expertise with commercial and development focus to development of multi-year pipeline.
Person Specification
Duties and Responsibilities
PURPOSE – Innovates and transforms the GCF pipeline in the respective climate impact areas including through strategic engagement at origination stage; Develops innovative and transformational strategies for climate impact areas; Provides thought leadership on programming innovation in respective climate impact area for DMA pipeline; Motivates team to innovate and excel in individual specialization while ensuring coherence and collaboration.
ENGAGEMENT – Advocates for transformation and innovation in pipeline proposals with external and internal stakeholders; Develops and nurtures a diverse and inclusive work culture aligned with GCF values among team members; Resolves conflicts through persuasion and inquiry, makes people decisions to optimize individual growth/development as well as organizational goals within respective team; Engages with external partners to showcase strategy through key practical messages to influence decision.
DELIVERY – Translates strategic organizational goals to transition team pipeline and annual performance goals as well as manages its effective delivery; Foresees new /longer-term market development in business area and promotes long-term development of pipeline; Maintains and manages an effective 3-4 year transformational pipeline in alignment with GCF organizational goal; Adapts and manages climate impact area project cycle as per needs of the GCF strategy.
Qualifications
Required experience and qualifications
MBA or other business or commercial degree with a minimum 13-year experience in areas as required by the job description or a Bachelor's Degree with an additional of 2 years of relevant experience;
Strong understanding and knowledge of responsible investment or climate investing principles & tools;
Multi-sector expertise in investments in urban and built environment (urban, cities, resilient and climate adaptive  infrastructure);
Demonstrated management experience in leading teams of minimum 4-5 senior technical or investment professionals;
Strong commercial acumen and financial understanding;
Strong people management, collaboration, conflict resolution and team building expertise;
Demonstrated record of delivery of investment financed proposals for transformational impact;
Successful track record of leading project/deal closes (public or PPP/ PPPP) of a wide variety including deals over $50M;
Strong existing network with financial leadership of MDBs, NDBs, development agencies, and/or philanthropies with the ability to grow, maintain and manage relationships.
*The person assessed by the Selection Panel as most suitable for the position will be proposed for appointment. Selection among short-listed candidates will also take into account performance at interview, appropriate testing, and references.
Applications from women and nationals of developing countries are strongly encouraged.
Previous applicants need NOT reapply
Job Features
| | |
| --- | --- |
| Job Category | Environment |
| Location | Songdo, Incheon, South Korea |
| Salary | Attractive salary and benefits package |
| Closing Date | Extended to 7 December 2023 |
Apply
Interested in this role? Download the appointment brief below for more information and then come back to this page to apply.
By applying with us, you agree to Oxford HR's Privacy Policy.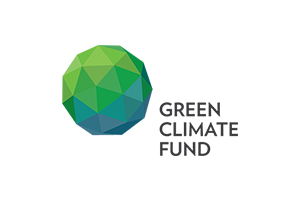 Job Features
| | |
| --- | --- |
| Job Category | Environment |
| Location | Songdo, Incheon, South Korea |
| Salary | Attractive salary and benefits package |
| Closing Date | Extended to 7 December 2023 |