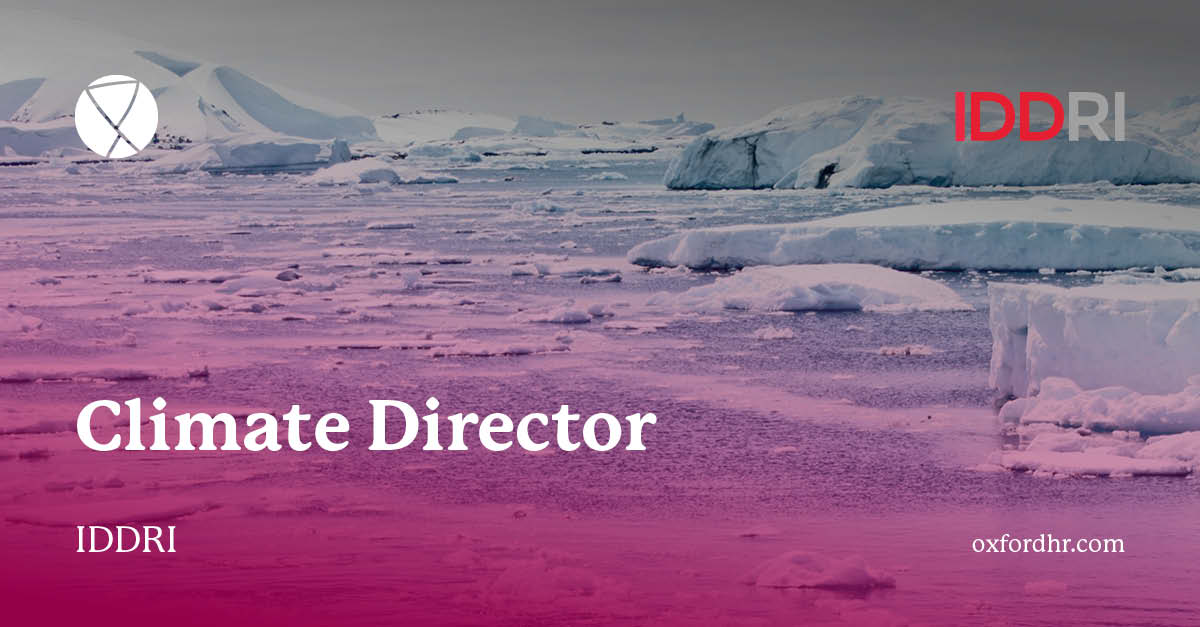 About IDDRI
IDDRI are a world-leading think tank that aims to strengthen international cooperation for a prosperous future for all, compatible with the limits of the planet, in both the North and the South. To do so, IDDRI propose change trajectories based on rigorous research and ongoing dialogue with experts and stakeholders from around the world, bringing their knowledge of the specific challenges of their country and helping to forge a common vision. To date, IDDRI is 22 years old.
IDDRI's organisation brings together around fifty employees and works with a large network of think tanks and partner universities around the world. It is organized around 7 programmes: Climate, Biodiversity, Ocean, Agenda 2030, Deep Decarbonization Pathways, Agriculture, and Lifestyles.
The Role
IDDRI is looking for a Climate Director, ready to take on the challenge of developing the new impact strategy on Climate governance, building on IDDRI's existing networks and on its past and ongoing interventions.
Reporting to the Director of Programmes and interacting closely with the Global Climate Policy Lead, the Climate Director is responsible for IDDRI's impact on climate issues. To achieve this, the Climate Director leads a team of researchers and supports them in their capacity development and the achievement of their mission.
The Director is responsible for the high quality of the unit's impact strategy with a view to influencing policy debates and decisions. They ensure the scientific quality of IDDRI's outputs in the field of climate change and contribute to the Institute's fundraising efforts.
They will also contribute to the development and implementation of the Institute's overall vision and strategy and will work in close cooperation with the other services and teams in IDDRI; with the other thematic units, the communications department for the promotion and implementation of the impact strategies and with the administrative services (fundraising, human resources, general support services
You will join a high-performing think tank that has grown to be very influential in both the French and International arena, while retaining its agility and great level of intellectual freedom.
You'll be in a team that combines science and research-based advocacy with approaches to effectively foster the policy and practice changes where they need to happen, ensuring that real policy and sustainable impact is at the core of IDDRI's work.
Responsibilities
Impact strategy development and implementation: Within the terms of the overall strategy, and in collaboration with the team, you will develop the impact strategy of the Climate unit, be responsible for its implementation and the regular evaluation of its achievements with a view to fostering collective learning and making any necessary adjustments. You'll also contribute, under the leadership of the Director of Programmes, to the general development of IDDRI's overall work programme.
Supportive and effective team management: This will involve contributing to the collective understanding and ownership of IDDRI's strategy and fostering the team and collective spirit in the organization. You will also provide effective support and coaching to team members, including direct support to researchers in the content and methodological approach of their work.
Intellectual outputs: Besides ensuring the scientific and policy relevance of the unit's strategy, you'll be in charge of developing networks and dialogues with relevant stakeholders (public and private, NGOs, etc.) and also conceive and when necessary, lead research programmes with IDDRI's key partners.
Communication and representation: Your role involves a good level of influencing. This requires representing IDDRI in high level meetings and the media, as well as ensuring the team's participation in the relevant technical and policy arenas. You'll also define, in cooperation with the Communications team, an impactful communications strategy.
Fundraising, finance, and overall management: You'll be responsible for proposing the allocation of resources in support of the strategy and within the means and overall constraints of the Institute. You will manage and report on the unit's budget, develop and implement the unit's fundraising strategy, and contribute to the IDDRI's overall core funding.
Candidate Profile
Qualifications required:
Master's degree in a field closely related to climate policies; A PHD would be an additional asset
8 years of experience in a similar organization (think tank, NGO) or in the public or private sector. A combination of experiences would be an asset
At least 3-4 years of successful management experience
An experience of global governance processes or national / regional policy processes and networks relevant for climate
Required Skills and Competencies:
Strong strategic thinking with the ability to develop impact strategies and to be innovative and decisive.
Capacity to prioritize the policy and political processes that would have the most impact for climate change
Experience in the academic and political debates on climate policies
Good team and project (including budgets) management skills
Fundraising and managing successful partnerships
Excellent interpersonal and communication skills (written and oral) including debating and public speaking skills
Strong team player, combining scientific rigor with a flexible and cooperative spirit
Open to debate, answerable, and able to take a step back to ensure greater overall insight
Fluent in English and French (Native or C1 Level).
Job Features
| | |
| --- | --- |
| Job Category | Environment |
| Location | Paris – Rue du Four (St Germain des Prés) |
| Salary | Competitive |
| Contract Type | CDI (No Fixed Term) |
| Closing Date | 3rd October 2023 |
How to Apply
Interested in this role? Download the appointment brief below for more information and then come back to this page to apply.
By applying with us, you agree to Oxford HR's Privacy Policy.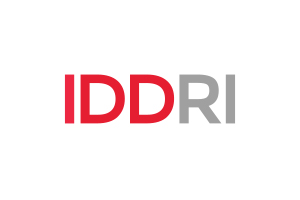 Job Features
| | |
| --- | --- |
| Job Category | Environment |
| Location | Paris – Rue du Four (St Germain des Prés) |
| Salary | Competitive |
| Contract Type | CDI (No Fixed Term) |
| Closing Date | 3rd October 2023 |